About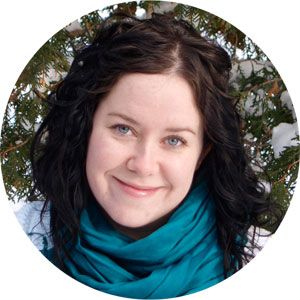 I'm Lia, an interior/product designer, vintage lighting stylist & décor writer based out of the Toronto area.
When I'm not sharing tips for "designing outside the lines" on my blog, I'm contributing over on the Style at Home Blog.
When it comes to the decisions we make while decorating our homes, I'm often saddened by our throwaway culture and our willingness to settle for the low-quality, mass-produced options available at major retailers.
Not only are these options rarely produced with eco-friendly practices in mind, but they also offer little emotional attachment and rob homeowners of the opportunity to express their personal style through unique belongings.
Luckily, we live in a time when better alternatives exist. On my blog, my goal is to introduce you to more of those alternatives as well as offer fresh ideas for expressing your individuality in your home.
I've joined a community of artists & designers who have chosen to devote their talents to creating better, more unique and more sustainable options. I handcraft lighting & decor, made from vintage & new materials, creating truly one-of-a-kind pieces that are rare, unique and irreplaceable. This makes them valued & treasured by those who choose to bring them home. It's how I'm contributing to what I believe in every day.
Your individuality is one of your best qualities. Surrounding yourself with original pieces that speak to your true style is essential.
You know what you like. You're friends my even come to you for style advice. But, decorating your own home is HARD. You agonize over every decision, question every purchase and constantly wonder if you're making the right investment choices in terms of quality, longevity & style.
You want your friends to be able to walk into your home and know, without a doubt, that they're in the right place.
I can help.
I've learned that hard work, a positive attitude, and outside-the-box thinking are essential ingredients to success. After graduating high school early, and working to save for college, it finally came time to take the next step, and actually apply.
I knew what college I wanted to attend. I knew the application process would be difficult, but for me, there was no other option. So, I joined hundreds of other hopefuls in the daunting task of being accepted into the Interior Design program at Sheridan College.
I secured my spot by arriving for my interview with a piece of furniture as my "portfolio". I lugged it across a room full of other applicants, and to my surprise, I was the only one who had strayed from the concept of a little, leather case. I was accepted on the spot for my originality and unique take on what a "portfolio" could be.
My favourite part about my business is the physical reaction that my clients have to seeing our work in person for the first time. Their eyes light up. They jump up and down. They become momentarily speechless and then begin to gush. It makes me feel all warm & fuzzy to know that what I've created generates excitement in others.
Here are a few client testimonials that made my day...
"The lamps arrived yesterday, safe and sound. They're really great -- now I need better side tables!" ~ Jennifer Drenning

"I'm happy to say I got the lamps over the weekend and I LOVE LOVE LOVE them!!! Thank you so much! I'm excited. They look great in the space. Thanks for all your effort in getting them to me. They were fantastically packed and all is great." ~ Karen Kranack

"These are fantastic – I never would have picked up the 'before' and thought they could turn out like this! Nice!" ~ Lisa Airdrie
I invite you to take a peek in the Mod Pieces online boutique. The lamp you've been searching for might only be one click away. If your current lamps could benefit from restyling, please email me with a photo and we'll get started on a new concept. I also encourage you to visit my Lamp Orphanage. Each of these pieces is awaiting a custom makeover and a new home.
Keep up with the latest from Mod Pieces on Facebook, my daily musings on Twitter, and don't forget to sign up to become a Mod Insider and start receiving unconventional decorating tips.